We here at Fiction Fare with our loves over at Swoony Boys Podcast are always excited when Valentine's Day rolls around and we wanted to bring back our 14 Days of Swoon that we did for the first time last year!  Again this year we're bringing you 14 days of fun posts, a scavenger hunt and giveaways galore!
Make sure you visit all the blogs on the tour and check out what they're writing about on their day, as well as enter their giveaway!
The scavenger hunt part of this adds more chances for you to enter to win! We're offering a tourwide giveaway of a Kindle Fire!
What you need to do is visit each blog and collect words.  Don't worry they will be marked in some way to make it obvious that those are the words you need.  We've split the two weeks into two different quotes!  All the blogs for the first week will make up one quote and all the blogs for the second week will make up a separate quote! Make sure you enter them in the rafflecopter at the end of the hop to get extra entries!
For our blog post topic, I had to pick Masters of Swoon! This is a post all about the authors who make me swoon!  There was absolutely no question for me, I had to absolutely pick Kasie West to flail over.  She's written all kinds of amazing stories and each one has managed to make me swoon harder than the last.  Have you read any of her titles?
As you can see from my ratings, I have loved everything she's written and if you haven't read her stuff yet, you need to absolutely get on that!
What makes Kasie's books so swoony?  Well she has this talent… she writes amazing characters and the boys…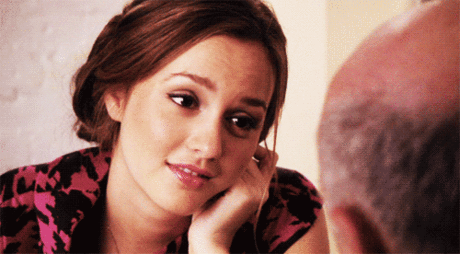 Xander, Braden, Fill-In Bradley, and Cade ARE THE best you guys… They are some of the swooniest guys around and when I'm looking for some instant swoons, I know these are exactly the books that I can pick up to get exactly what I need!
From Xander and his hot chocolate sips to Fill-In Bradley (nope I'm not telling you his name) and his saving Gia's butt at her dance, to Braden and the way he's bonded with Charlotte's family… to her latest, Cade, you simply can't go wrong while reading one of Kasie's books!
This is why I've branded her as my Master of Swoon – I can't wait for all the thing she writes and if you haven't read her stories, I must insist! Get on that right now!
Make sure you stop by all the blogs participating in the hop from now until February 14th – Collect the secret words to enter them in the Rafflecopter for your chance to win!  Plus everyone is going to have unique and fun content every day for the next few weeks and you won't want to miss out!
14 Days of Fictional Swooning Schedule
February 1st-  Fiction Fare
February 1st-  Swoony Boys Podcast
February 2nd- WhoRU blog
February 3rd- Brighton Walsh
February 4th- Lost in Literature
February 5th- Gone with the Words
February 6th- Alexa Loves Books
February 7th- Andi's ABCs
February 8th- Huntley Fitzpatrick (hosted on Fiction Fare and Swoony Boys Podcast)
February 9th- No BS Book Reviews
February 10th- Ashley Herring Blake
February 11th- We So Nerdy
February 12th- Roshani Chokshi
February 13th- The Irish Banana Review
February 14th- Kristen Simmons
We have a fun giveaway for you!
You can win a Kasie West book of choice!
International OK!
We also have a tour wide giveaway for you too!
You could win a Kindle Fire! 
Related Posts